Welcome to Our Hadrian's Wall Journal!
Having learned about Hadrian's Wall from dusty old school books when we were young gals, we thought that we ought to find out for ourselves if it really did go right across England….. it does!
Four women, one car, determination and a love of walking, is that enough to get us across?
It was but we also had to ensure that we had the right gear, were fit as butcher's dogs… well ok not that fit and knew where we were going.
With maps, compass, guidebook and a lot of inspiration from reading how others had done it we were off.
Jenny and Brenda B. are sisters

Sisters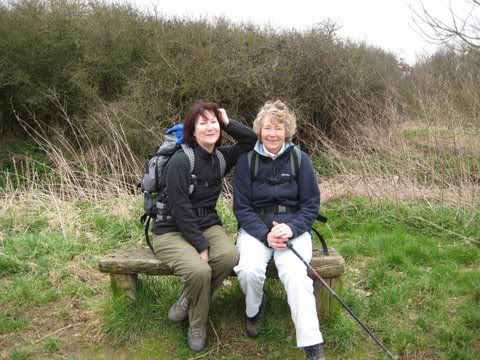 Heather & Jenny